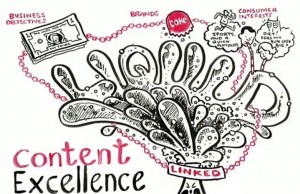 A sound communications strategy or creative brief is the most important part of a successful communications campaign or product. It is the firm foundation determining how your communications mix (i.e., public relations, advertising, promotion, and direct marketing) will work together to achieve your communications objectives. It is the genesis of every word you write, every product you produce, every conversation you start.
All too often, however, communicators skip or scrimp on development of a communications strategy or creative brief. Some simply fail to draw the distinction between developing strategy and copying tactics. Others, in a hurry to carry out individual tactics, end up wasting time and effort:
Skipping development of a sound communications strategy or creative brief leaves you vulnerable to creative teams becoming so enamored with an individual tactic, a potentially award-winning piece of copy, or a dramatic situation that they end up communicating just to communicate—not thinking through choosing a medium to target a specific group with a message carefully crafted to the target. They often end up creating nothing but noise.
Scrimping on development can result in rejection (weeks or months down the road) of products developed strictly in adherence to the strategy or creative brief. An analysis of the rejection can reveal the problem is strategic and not creative. In these cases, the strategy or creative brief should never have been approved.
Ogilvy Creative Director Norman Berry said it best: Vague strategies inhibit. Precise strategies liberate."
For a breath-taking example of what this all means check out the Coca Cola Content 2020 Part One and Part Two videos, my pick for March 2012 video clip of the month. The videos detail Coca Cola's brilliant strategy for making content the core of its marketing efforts (and no longer relying on traditional ad agencies for creative ideas). Coke's vision is content that is liquid and linked to create contagious conversations that cannot be controlled… and more.
Vague and inhibiting? No. Tactical? No!
Precise and liberating? Yes!
Check the videos out below and enjoy!
What's your plan to keep your communications strategic? Please share your ideas and experiences in the comments section.