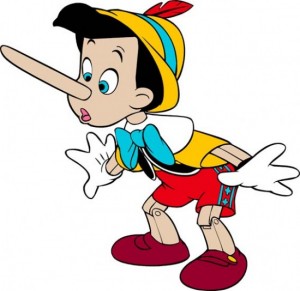 Do you think using big words and industry jardon makes you look smart?
If you do, think again. It actually might make you look like a liar. A recent psychological study published in Personality and Social Psychology Bulletin shows vivid details and lots of facts make a statement seem more credible. Here's what the results of the study, which I first read about in AM New York, suggest:
Use simple language. If people can process your statements quickly, they will automatically associate quick and easy with truthfulness.
Avoid abstract words. Precise words (e.g., vanilla ice cream versus dessert) come across as more trustworthy because they leave little wiggle-room.
Trigger mental pictures. If something is easy to picture, it's easier to recall and likely to seem more honest and believable.
Bottom line? If people have to think too hard about what you say or write, they are less likely to believe you. That's an important side benefit to concrete language, going beyond simply keeping them awake and engaged!
Your turn! Do you think simple language is important for credibility or ensuring people stick around to hear what you have to say?
Posts You Might Also Like