Microsoft Director of Corporate Communications for Citizenship Tom Murphy recently wrote a thought-provoking blog post on how social media is clearly important but not the end of public relations and marketing as we know it.
"We should all embrace social media where it is useful, makes sense and has a practical use, but the baby needs to remain safely in the bath," he wrote.
I am completely with him about embracing and mobilizing social media to support your communications objectives only where it makes sense. As I wrote last week, many seem to be mindlessly copying tactics rather than creating innovative and integrated communications strategies incorporating social media. His writeup on social media research, however, gave me pause:
"You need to check with the patent office on some of your inventions

Just to be clear. Just because you've just thought of something doesn't actually mean that other people haven't thought of it before you, or that thousands of people haven't been working on it for forty years before your epiphany.

Research and the importance of understanding your audience is a great example. I hear people talking about like it's something brand new. Folks, companies have been using customer research for decades. Yes, there are new channels and habits to be measured, but you didn't invent the importance of research. Sorry.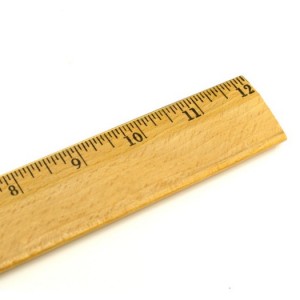 I agree whole-heartedly that measuring social media isn't much different than measuring other public relations and marketing activities. The classic three levels of measurement importance/difficulty, made famous by Walter K. Lindenmann, PhD, apply to cyberspace:
Basic-level outputs measuring message transmission (i.e., the amount of media stories generated, number of views or comments, likelihood of having reached the specified target audience, etc.)
Intermediate-level outgrowths measuring message reception (i.e., whether the specified target audience paid attention to, understood, and received the intended message)
Advanced-level outcomes measuring attitude and behavior change (i.e., whether members of the specified target audience changed their minds or took an action after receiving the intended message).
Measuring outputs has always been easy (and somewhat meaningless in terms of ROI) just as measuring outgrowths and outcomes has always been hard—and expensive. Only well-funded institutions traditionally have had the money for focus groups, before and after polls, ethnographics, perceptual mapping, etc. Even when they did, finding the right quantifiable indicators has always been elusive. After all:
How do you measure the damage prevented from advising management against a politically, culturally, or socially incorrect decision?
How do you measure the impact of building and maintaining relationships with stakeholders?
How do you measure the impact of a crisis communications plan that successfully controls damage?
What Tom's writeup didn't address is the fact that social media is making traditional measurement even harder to do. According to a recent article in Advertising Age, social media listening is not only replacing some survey research but also lowering its quality by changing consumer behavior and expectations. The article features an interview with Joan Lewis, a top research executive from Procter & Gamble Co. (P&G), likely the world's biggest research buyer:
"[Ms. Lewis] said P&G will continue to do survey research for years, even though she expects it to become less important," the article read.

'When we're doing it, we need to do it well,' she said. 'It's really been easy for people to take the idea that the world is changing as an excuse to do really poor work. And there's no excuse.'"
Moreover, social media listening is a lot cheaper than many traditional research methods. This means nonprofits and small institutions, previously shut out of strategic communications, can now afford it. No, these practitioners didn't invent research and the importance of understanding your audience. Their epiphanies, however, are making measuring outgrowths and outcomes less elusive—a critical and timely contribution to an age-old problem and one creating a whole new world of opportunity for all, not just the Microsofts of the world.
What do you think about measurement past, present,or future?
Posts You Might Also Like