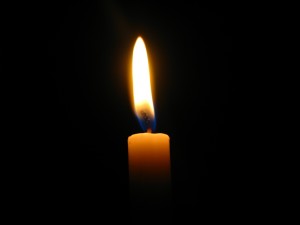 "I'll send you the email tomorrow when I have power. We're in a brownout," a volunteer I was coordinating with in Kenya tweeted in a direct message to me using her cell phone.
The exchange (for one of my non-profit clients) brought home for me the "missing link" I think many are missing in the debate over social media's role in the uprisings in Tunisia, Egypt, and Libya. To connect to Revolution 2.0, you don't need a computer. You don't even need electricity. All you need is a mobile phone.
Today, 81 percent of adults around the world have a cell phone, including 48 million people who do not have electricity at home. This exploding "on-net" population is a disruptive technology shift, changing the rules of communications in ways difficult to fathom… especially from a First World perspective. We're too mesmerized by social media (not to mention smart phones) and oblivious to the revolutionary changes basic mobile phones are creating around the world.
If you look at Internet, Facebook, and mobile penetration statistics, particular for Libya, however, it becomes obvious mobile penetration is another powerful accelerant for Revolution 2.0. Like the Internet, affordable mobile phones make communications technology ubiquitous and place individuals—not governments or corporations—at the center of information flow.
Whether people in a given locale are using FrontlineSMS-powered text messages, Facebook, Twitter, YouTube, or a mix of mobile- and Internet-based technology tools doesn't matter. Real-time communication is the key to creating a self-directed communications swarm that galvanizes real action in the real world.
The bottom line is if you're stuck arguing whether Twitter or Facebook can topple dictators, you're missing the proverbial forest for the trees… or at the very least what it means to be able to coordinate and plan via Twitter with people with no electricity.
Do you think Facebook, Twitter, or mobile phones can topple dictators? Please share your thoughts in the comments section.
Posts You Might Also Like