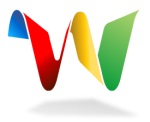 My membership in the "exclusive" Google Wave club is over. Google announced yesterday that it is making the invite-only, real-time communication tool available to everyone, including Google Apps users, at wave.google.com. Like last year's Google Wave introduction, the announcement took place at the Google I/O Conference.
With Google Wave, collaborators share—in real time or over time—e-mail, instant messaging, wikis, and social networking merged into topical waves. Waves are kind of a cross between chatting and threaded discussions on a blog. 
I got my invite last November, two months after Google started rolling them out in September. I wasn't able to use Google Wave for any real-life business collaboration, so after playing around a little the first month or two, I didn't really do much with my "exclusive" club membership. Others did, however, and their comments during the preview stage product resulted in Google making a number of important tweaks, including e-mail notifications, read-only wave access and undo/redo options.
Google also announced yesterday it is opening up much of Google Wave's underlying architecture. That means organizations will be able to use Google Wave to develop their own real-time business tools and services—creating all kinds of possibilities for Google Wave to swell into a technological tsunami.
Have you been able to use Google Wave for real-life business collaboration? Please let me know about your experiences in the comments section below.